Wedge wire filter pipe _ Johnson well screen
January 27, 2017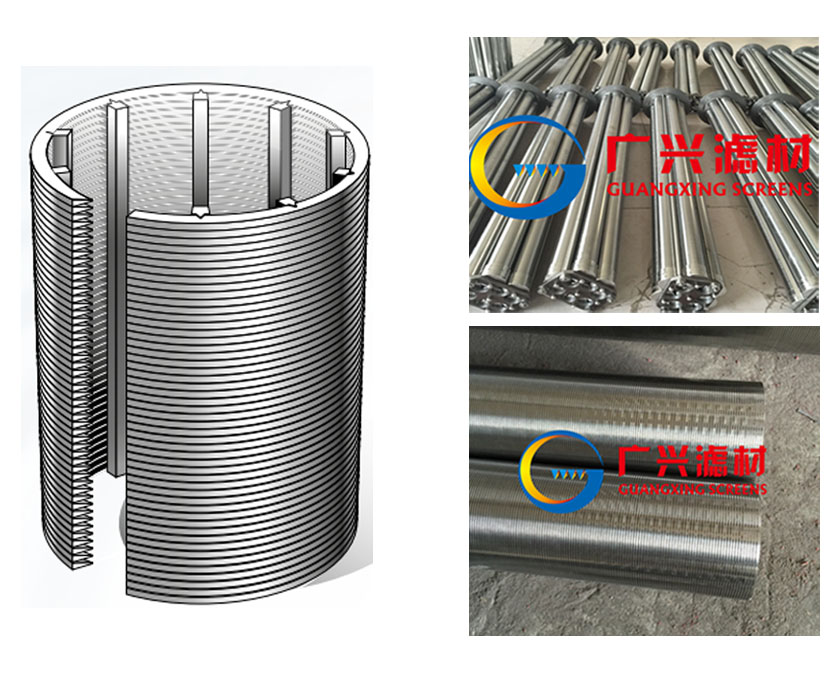 wedge wire filter candles
June 26, 2017
Applications of wedge wire filter cartridge for oil filtration
The product is especially suitable for fluids containing wax, asphalt and high viscosity. Widely used in coarse and fine filtration of water treatment of power oil wells, gas wells, wells, chemical, mining, paper making, environmental protection, metallurgy, food, sand, Decoration and other industries
Stainless steel filter A variety of material types around the welding screen, mining screen, sieve plate, water cap and air cap and bridge screen, drilling sand control pipe.
Pipe
types
mainly
include
a
variety of
materials
and
specifications
of
API
tubing
and
oil
casing
and
its
accessories
Second
,
detailed
description
:
Name
:
Stainless Steel
Filter
Material
:
Stainless steel
316l,304
Spec
.
:
Diameter
32mm,33mm,37.5mm,38mm,60m
Filter
Precision
Range
:
0.025-1.0mm
The wedge-shaped filter is made up of "V"-shaped stainless steel wire and stainless steel support bar.
The smooth surface of the filter element is a filtration surface, and the slit is a bar, which belongs to the surface filtration form.
As a variety of forms of automatic filters (such as automatic backwash, scraper self-cleaning, scraper self-cleaning, sucking self-cleaning filter) The best filter elements are widely used in various industries of fluid filtration. Choose which type of filter, there is no right and wrong points, only the suitability. Mainly according to the product's ring characteristics operating costs, product quality improvement and equipment price.
The wedge wire filter cartridge is formed by welding wire(cross section is wedge)through a special welding technology welded on the support wire, use Special equipment for resistance welding, high welding strength, uniform gap, strong corrosion resistance, effective filter area, high penetration efficiency, simple structure, minimum aperture 25μm, arbitrarily chosen by the customer.
Features of wedge wire filter cartridge for oil filtration
High mechanical strength, can withstand greater pressure
Uniform aperture, form uniform filter cake, beneficial backwash regeneration
Wedge-shaped filter gap, improve backwash regeneration capacity
High pressure, high temperature, anti-aging, corrosion resistant, available for many types liquid.
Almost two-dimensional filter, without particle accumulation, can gather energy when backwash, good backwash effect.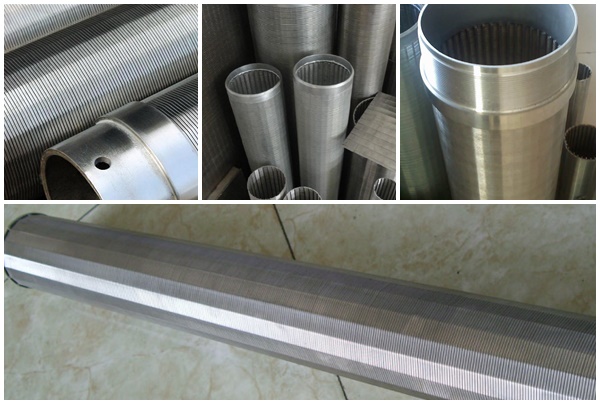 The specifications of the wedge wire filter cartridge for oil filtration:

standard

wedge wire filter cartridge

Material

304, 316L

Outside diameter(mm)

25.4, 33, 38, 50, 57, 76, 89, 105, 117, 130, 850; Special size

can customized as customers' request.

slot size

0.025mm- 6.00mm; Special size can customized as customers' request.

Wedge Wire (mm)

1.0*2.0

1.2*2.5

1.5*2.8

1.8*3.7

2.2*4.5

2.8*5.5

3.4*6.8

Support Rod (mm)

2*3

3*5

2*10

2*15

3*10

3*15

3*25

3*40

3.8*5.5

Length

Max 6 meters.

Note: Other specifications can be customized according to your requirement.
The
filter
has
the
advantages
of
high
welding
strength
,
uniform
gap
,
high
precision
,
corrosion
resistance
,
long
service
life
,
smooth
surface
,
no
edges
and
corners
of
the
filter
surface
,
Recoil cleaning, disassembly fast, easy to operate, over the flow of large, stable quality with perfect roundness and so on.
Mainly
used
in
beer
,
rice wine
,
syrup
,
beverages
,
soy sauce
,
jelly
,
dairy
products
,
spices
,
chemical
pharmaceutical
and
other
similar
liquid
candle
-type
diatomite
filter
,
Fine filter machine, filter, Diatomite filter, liquor filter, wine filter, rice wine filter and other filtration equipment.