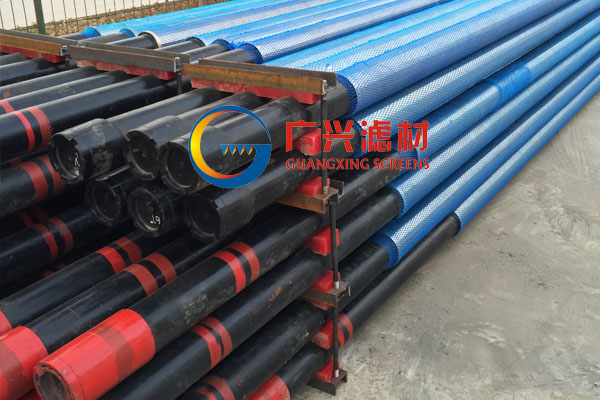 Pipe base screen
June 26, 2017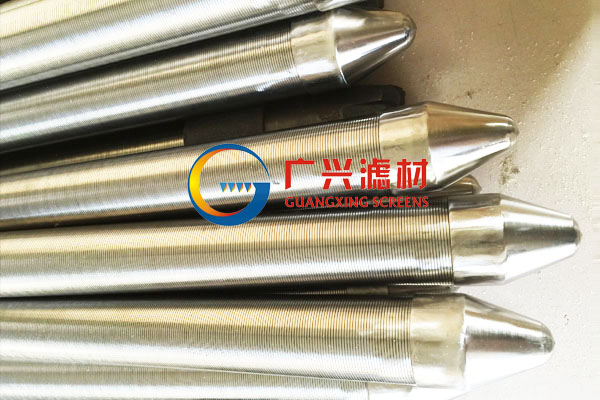 sand point de-watering spears screen system
June 26, 2017
The Pre-Packed well Screen  has been integrated with the latest Wire Wrap technology to provide outstanding durability and performance.
This Pre-Packed well Screen  assembly consists of an inner perforated base pipe, jacketed by two Wire Wrapped Screens.
The annulus between the two jackets ispacked with a high quality filter media. The gauge of the inner and outer jackets is determined
by the size and type of filter media. The gauge should be equal to half of the smallest diameter of the filter media.
The filter media is chosen based on the formation sands that are to be controlled. The standard filter media used is high quality gravel pack
silica sand, fully curable resin coated reseived gravel pack sand or ceramic beads are also available.
Industrial vibrating machines are used in conjunction with careful loading of the filter media to ensure proper compaction and even
distribution. High intensity light is used during the inspection process of each Pre-Packed Screen. Each assembly is 100% void free.
Pre-Packed Screens are an economical alternative that may be used to complete vertical or horizontal wells when a conventional gravel pack
is not feasible.
Size"in

Approx Screen ID in

Approx Screen OD in

Media

Annular

Thickness

InnerScreenOpen Area(in2/ft) Screen Slot Size in thousandths of an inch

Our Screen Open Area(in2/fl) Screen Slot Size in thousandths of an inch

Approx

Screen

Weight

in

12

20

30

40

50

12

20

30

40

50

Ibss/ft

2×4

2.2

4.5

0.85

13

23

31

38

43

22

39

53

64

74

17

17

3×5

3.0

5.7

0.97

18

31

42

51

59

27

47

64

77

88

23

23

4×6

4.0

6.7

0.94

22

39

53

64

74

25

45

62

77

89

25

25

5×7

5.0

7.7

0.87

27

47

64

77

86

28

51

71

87

101

27

27

6×8

6.0

8.7

0.84

25

45

62

77

89

33

59

81

100

116

35

35

8×10

8.0

10.8

0.84

33

59

81

100

116

41

74

101

125

145

55

55

10×12

10.0

12.8

0.84

41

74

101

125

145

42

77

107

133

155

70

70

12×15

12.0

15.0

0.84

42

77

107

133

155

39

73

102

129

153

85

85

14×16

13.2

16.0

0.69

46

84

117

146

170

42

78

110

138

163

100

100

16×18

15.2

18.0

0.69

42

78

110

138

163

47

88

123

155

183

115

115

128

18×20

17.0

20.0

0.78

47

88

123

155

183

52

97

137

172

204

128
Advantages of Pre-Packed well Screen:
Uniform filter media
Consistent fill
Increased Tensile and Collapse
Special lengths
Custom applications
Faster well completion
Lower overall cost