water nozzles,sand filter nozzle
June 26, 2017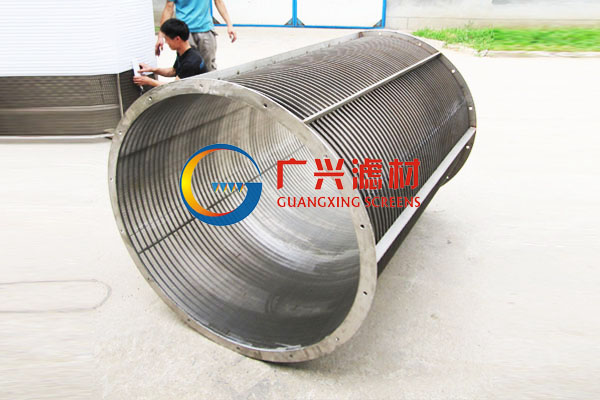 Wedge Wire Rotary Drum Screens
June 26, 2017
Resin Traps are placed in a housing, inline with the flow to capture expensive media from traveling downstream. We can design the traps to capture media particles of any size. With the continuous open slot, the traps provide sufficient open area to let process flow move smoothly thus minimizing pressure loss through the system.
Your resin trap can be designed to suit either new or existing strainer bodies.
Details of Resin Traps
Profile wire
Wedge shape, Width(mm): 0.75   1.00  1.50   Height(mm): 1.50 2.00 3.00.
Diameter(mm)
25.40mm ( Less than 220mm)
Length(mm)
1000mm, (Less than 1500mm long)
Open area
Large open area
Efficiency
High
Material
Stainless steel,  stainless steel wire and low carbon wire,galvanized iron
Function
liquid filtering / liquid solid separation
Quality control system
Factory own control
Cleaning way
Back flush, easy to clean
Support rods
Square shape, Width(mm): 2.00; Height(mm): 2.30 3.00
End connection
Common fittings, NPT ,BSP end fittings, calculate price seperately
slot size
25 micron
Thickness
0.8-2.5 mm
Length
1000mm
Filter Rating
up to 90%
Color
Silver
Certificate
ISO/CE/SGS
Features of Resin Traps
Non-clogging surface .High flow rates .Low pressure drop .
Mechanical strength .Large open area .
Hydraulic efficiency .Easy cleaning. Abrasion-resistant .