Stainless Steel wedge wire filter elements
May 17, 2018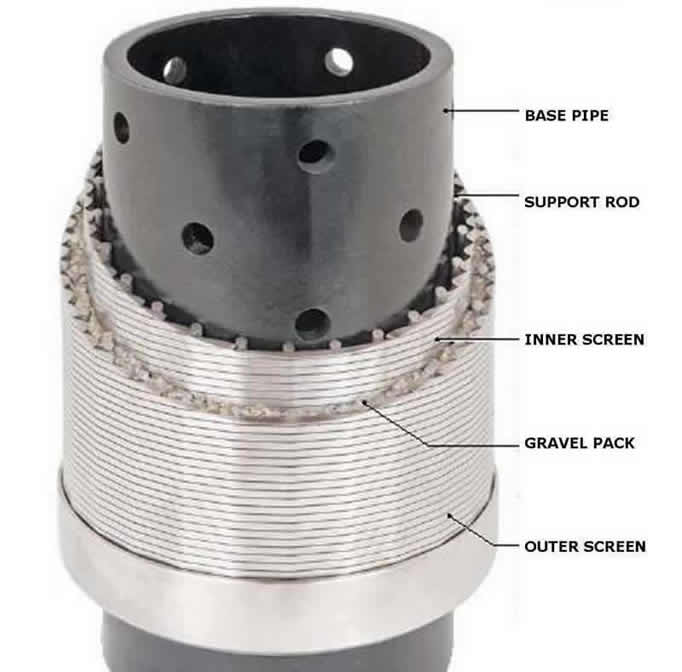 Perforated Pipe for Wedge Wire,Wedge Wire Water Screen Pipe
May 30, 2018
stainless steel wire wrapped continuous slot Johnson screen are manufactured by wrapping and resistance welding a shaped wire around an internal array of longitudinal rods. This process lends itself to close tolerances required for very fine aperture sizes; the V-shaped slot configuration minimizes clogging by formation or filter pack particles. Continuous slot screens are usually produced from stainless steel 304L or 316L in order to avoid problems associated with corrosion of carbon steel screens.
Wire wrap screen can be designed for highly permeable small or big sand grained aquifer.
Standard
JB/T 8734—2012
Others like BS, DIN, AS/NZS, ICE-A upon request
Application
The product is suitable for flexible connections of electric appliances,
instruments, electronic devices, automatic devices, and other places requiring
screen.
Characteristic
1. Rated voltage
300V/300V
2. Maximum conductor temperature at normal operation
70 c
3. Minimum ambient laying temperature
4. The product has the good property of electromagnetic compatibility.
Screen different diameters, 4", 5 5/8", 6 5/8", 7", 8 5/8", 9 5/8", 10 3/4", 11 3/4".
It can be fabricated from stainless steel 304L, 316L, and galvanized steel.
Slot size range from 0.15 mm, 0.25 mm, 0.35 mm, 0.5 mm …… 1mm….1.5 mm….
Collapse pressure from 150 psi, …450 psi… 850 psi …1000 psi and up to 3000 psi
Well Depth from 0 to 3000 meters
Tensile strength range from 13 tons up to 60 tons
Opening area up to 30 %
Screen end fittings can be threaded or welded connection.
Screen length is up to 6 meters.
The continuous-slot well screen is widely used throughout the world for water, oil, and gas wells, and is the dominant screen type used in the water well industry.
Features of stainless steel wire wrapped continuous slot Johnson screen
1. Non-clogging construction: The V-shape section plane of wedge wire screens (Johnson type screens) creates the continuous slot, which can avoid blockage and make sure of the unimpeded water.
2. Large Filtering Area: The consecutive slot of wedge wire screens (Johnson type screens) have wider open area,
and it can reduce the speed of the water entering to avoid the sand entering the screen under the great pressure, so it can control sand better,
which can increase the water yield and prolong service time of the well.