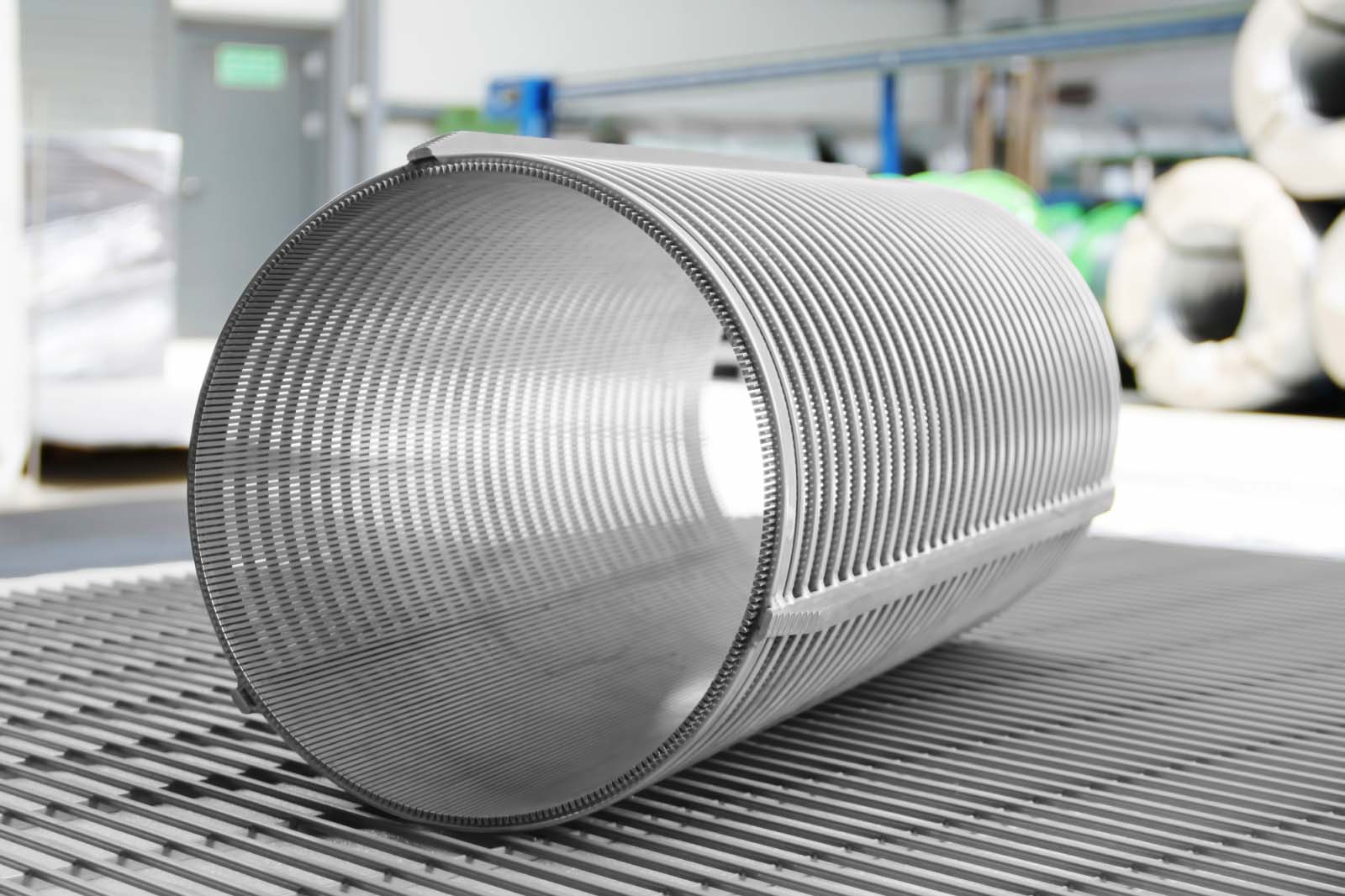 What's the difference between wedge wire screen and perforated screen?
August 22, 2023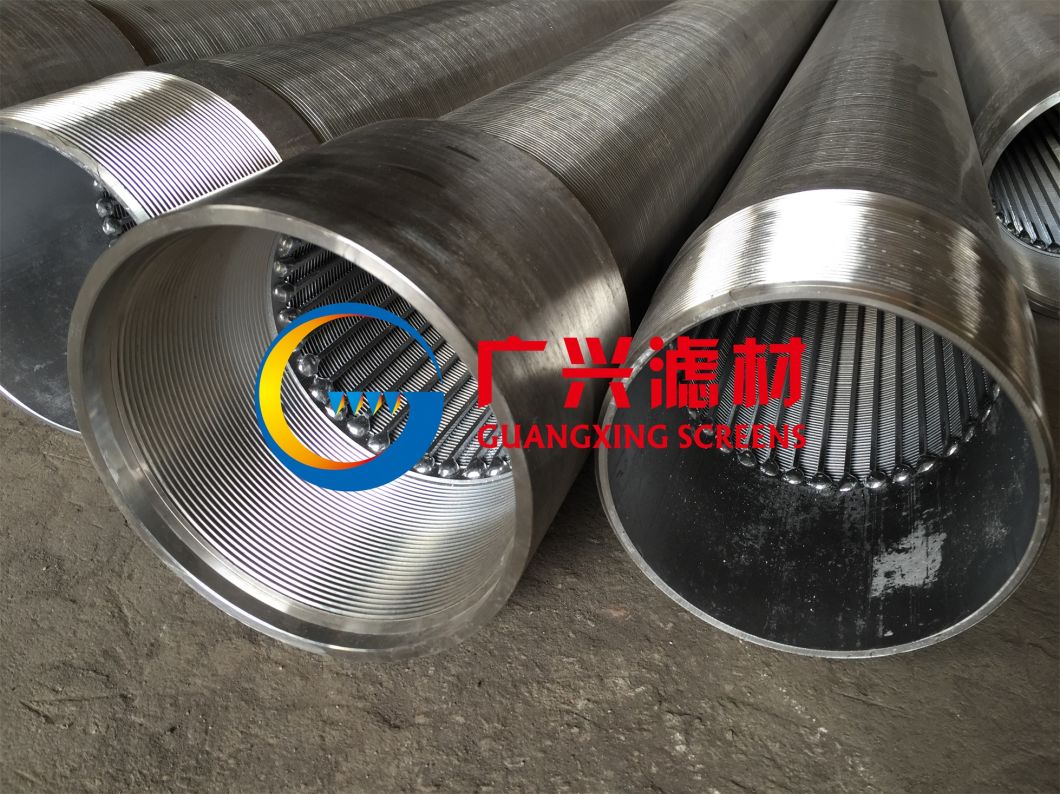 What are applications of the Johnson well Screen ?
September 5, 2023
Johnson Screens is a brand that offers stainless steel well screens among other industrial solutions. These well screens are essential components in various groundwater, refinery, and architectural applications. Made from V-shaped wire wrapped around a series of vertical rods, Johnson Screens' well screens are designed to provide maximum water flow while keeping out sand and other particulates.
Features of Johnson Stainless Steel Well Screens
Robust Construction: The stainless steel construction provides high strength, excellent corrosion resistance, and durability in diverse environmental conditions.
Continuous Slot Design: The V-shaped wire wrapped around a series of vertical rods ensures that the slot size remains consistent, preventing sand and sediment from entering the well while maximizing water flow.
Variety of Sizes and Materials: Johnson Screens offers a range of sizes, slot openings, and materials to meet various requirements. Although stainless steel is commonly used for its durability and resistance to corrosion, other materials may be available depending on the specific application.
Custom Designs: Johnson Screens can provide custom designs to meet the specific requirements of a project.
Applications of Johnson Stainless Steel Well Screens
Johnson stainless steel well screens can be used in various applications, including:
Water Wells: To filter out sand and other particulates, ensuring clean water supply.
Environmental Monitoring: They can be used in groundwater monitoring wells.
Oil and Gas Industries: These screens are used in oil and gas wells to filter out particulates and allow fluid flow.
Architecture: Sometimes, these screens are also used in architectural applications for decorative purposes.
To purchase or inquire more about Johnson Stainless Steel Well Screens, you need to contact your local distributor or reach out to the company directly. Always ensure to provide the specific requirements of your project to get a screen that meets your needs.
Johnson Screen Tube / Well Screen
Well screen ,also called Johnson Type Screen  ,are manufactured by a v or wedge shaped wire around an internal array of longitudinal support rods. Each intersecting point of these wires is fusion welded, so it has sturdy constriction and good mechanical property.
The wedge-shape section plane can avoid blockage, and make sure of the unimpeded water. The consecutive slot have more open area, and it can reduce the speed of the water entering to avoid the sand entering the screen under the great pressure, so Johnson screen pipes can filter sand better.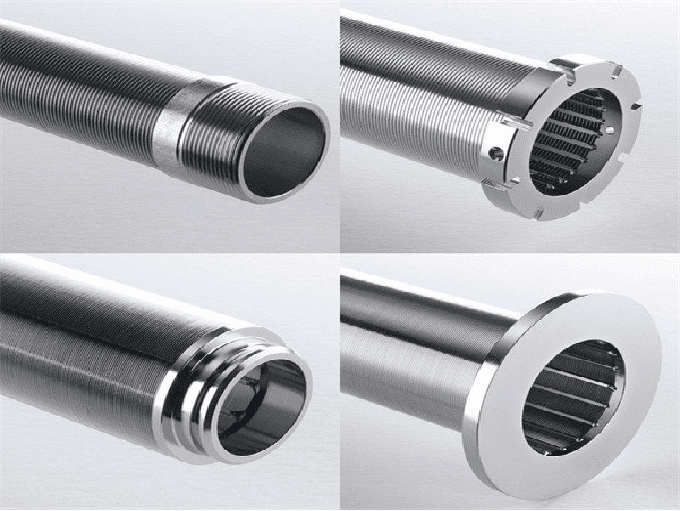 Product Features:
–Inward opening slots (in-flow) prevents sand particles from remaining lodged in screen.
–High efficient and ensures consistent pumping and long well life
–Specially V-shaped wire structure with two point welding prevents plugging and clogging.
–Continuous slot wedge wires provide large open area than perforated metal pipes or slot pipes used in water well applications.
–Strong longitudinal support rods supply excellent pressure-resistant performance
–Customized Specifications
Industry Applications :
–Well screen are widely used in water well for efficient water filtration and sand control ,also can be used in the oil and gas wells.
–Openhole and cased-hole completions
–Vertical, deviated and horizontal completions for oil and gas wells
–Inflow and injection control wells
–Standalone and gravel pack completions
Size (inch)
O.D. (mm)
Slot Size (mm)
Length (m)
Collapse Strength (Bar)
Tensile Weight (ton)
Wrap Wire (width × Height) (mm)
Support Rods (mm)
4-1/2
114.3
1.0
2.9
>28
11.5
2.3 × 3.5
3.8 mm / 22
6-5/8
168.3
0.75
5.8
>40
12.8
2.3 × 3.5
3.8 mm / 32
6-5/8
168.3
1.0
5.8
>33
12.8
2.3 × 3.5
3.8 mm / 32
8-5/8
219.1
1.0
5.8
>34
21.9
2.3 × 3.5
3.8 mm / 48
8-5/8
219.1
1.0
5.8
>50
38.2
3.0 × 5.0
4.0 mm / 48
10-3/4
273.1
0.75
5.8
>50
32.9
2.3 × 3.5
4.9 mm / 55
10-3/4
273.1
1.0
5.8
>60
39.5
3.0 × 5.0
4.9 mm / 55
10-3/4
273.1
1.0
5.8
>100
48
3.2 × 6.0
5.0 mm / 55
End connection:Welding (beveled end), thread coupling(STC,LTC,BTC), flange etc.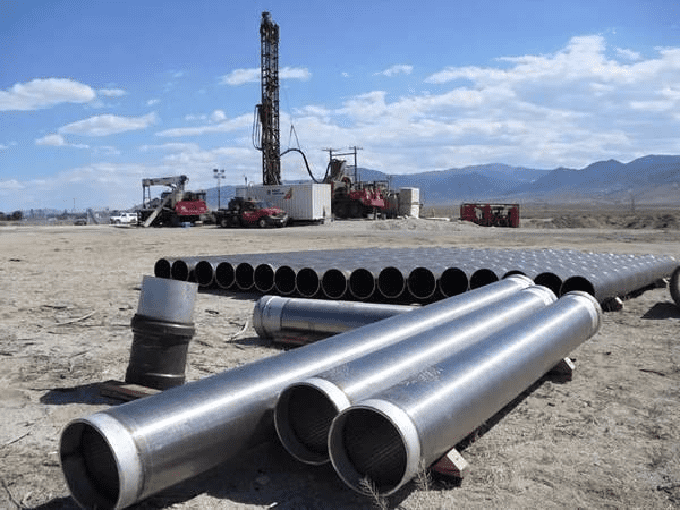 What is the history of Johnson well screens?
Johnson Screens was founded in 1904 by Edward E. Johnson, who invented the world's first continuous slot wire wrapped well screen. This revolutionary invention transformed the water well industry and became the standard for well screen design due to its high efficiency, reliability, and durability.
The continuous slot design allows more water to enter the well than traditional designs, reducing the risk of the well going dry. It also filters out more sediment, improving the quality of the water.
Here is a brief history of Johnson Screens:
1904: Edward E. Johnson founded the company and invented the first continuous slot wire wrapped well screen.
1930s-1940s: Johnson Screens expanded its product range beyond water wells to include screens for oil and gas wells, as the same principles applied – the need for efficient fluid flow while filtering out particulates.
Late 20th Century: The company expanded its offerings to include architectural screens, industrial screens, and screens for environmental monitoring. Johnson Screens also began offering custom screen designs to meet specific project requirements.
Early 21st Century: Johnson Screens has become a global leader in the design and manufacture of stainless steel well screens, serving a range of industries and applications around the world.
As of my knowledge cutoff in September 2021, Johnson Screens is a part of Aqseptence Group, a leading provider of specialized systems and equipment for water and wastewater treatment. However, for the most recent information, you may want to visit the official website of Johnson Screens or the Aqseptence Group.