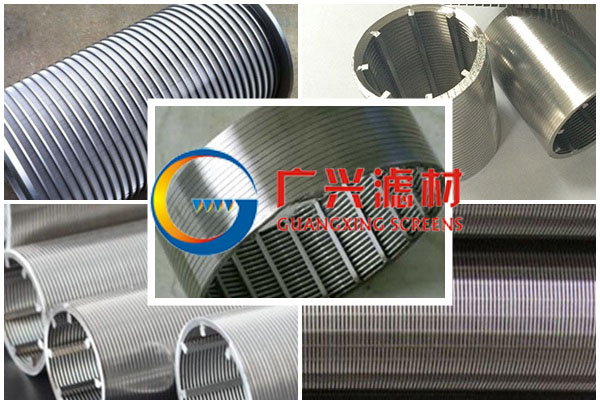 Johnson V Wire Water Well Screen,screen wire
November 29, 2017

Johnson Screens stainless steel well screens
December 6, 2017
Johnson Screens' continuous-slot, Vee-Wire construction of Johnson's rod based screens
Johnson Screens' continuous-slot, Vee-Wire construction of Johnson's rod based screens is known around the world as the industry's best well screen. Providing more open area, these non-plugging well screens have a tight slot tolerance, effective sand control and a lower entrance velocity. Our manufacturing capabilities covers the full range from shallow wells to deep wells, where the collapse resistance may be achieved with the use of heavy-duty Vee-Wire. Johnson Screens' specific continuous-slot construction aims to optimise flow rates, minimizes clogging and help develop the water-bearing geological formations faster. It is best applied in the following situations: Geological formations comprised of small, fine particles Water wells where gravel packs will be installed Thin aquifers, where maximum open area is required Large- and small-diameter deep wells Available for both small- and large-diameter applications, Johnson rod based screens are available in stainless steel, low carbon steel and PVC with slot sizes as small as 0.1 mm (0.004 in.) and lengths up to 12 m (40 ft.).
StandardStandard
JB/T 8734—2012
Others like BS, DIN, AS/NZS, ICEA upon request
Application
The product is suitable for flexible connections of electric appliances, instruments, electronic devices, automatic devices, and other places requiring screen.
Characteristic
1. Rated voltage
300V/300V
2. Maximum conductor temperature at normal operation
70°C
3. Minimum ambient laying temperature
0°C4. The product has the good property of electromagnetic compatibility.
Material
SS304, SS304L, SS316, SS316L, SS321, Duplex, Hastelloy, etc
OD Range
19mm-2000mm
ID Range
13mm-1981mm
Length Range
Up to 6000 mm
Slot Range
20 micron to 3000 micron (Tolerance:+-5 micron)
Wedge Wire
0.5×1.5
0.75×1.5
1×2
1.5*2
2×3
2*4
3*5
Support Rod
1.5×2.5

2×3

1.5×2.5

2×3

1.5×2.5

2×3

1.8*2.5

2×3

2×3

2×4

3×5

3×6

3×10

4×7

2×4

3×5

3×6

3×10

4×7

5×6

3×5

3×6

3×10

4×7

5×6

5×8

End Finishing
Thread fitting, Flange, Closed Plated, Resistance welded closed plate, Metal Ring, etc
Note
Customized According To Requirement
stainless steel screen is strong and versatile enough to be installed into window and door frames in order to resist vandals and keep out insects. Government agencies and construction companies rely on stainless steel screen to provide protection to the interior of buildings from broken glass and debris caused by inclement weather. Panic room manufacturers install stainless steel screen and stainless wire mesh inside walls and doors to provide enhanced security from intruders. Stainless steel screen also works well to guard roof gutters from tree leaves and other debris.
Optimum structural strength for heavy loads
Minimal plugging and blinding
High pressure/pulsating pressure capability
Corrosive application suitability
Thermal resistance
Long-life — almost endless cleanability
Sterile application / food industry suitability
Low pressure drop
High flow rate
Application:
widly used in coal,mine,water treatment and etc field.