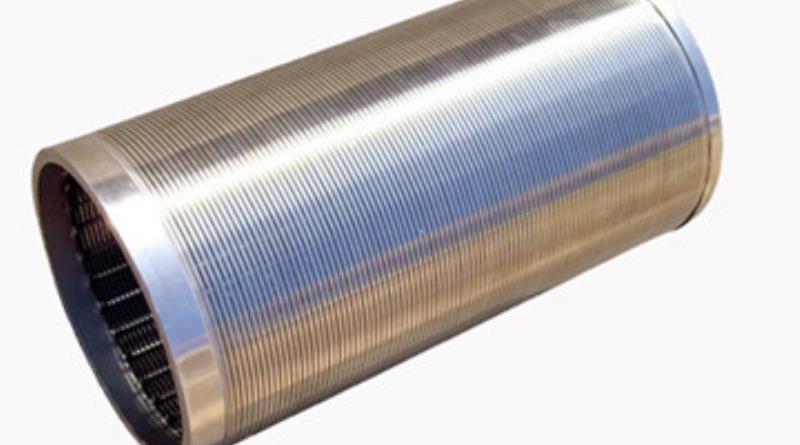 welded continuous slot wedge wire screens
February 21, 2018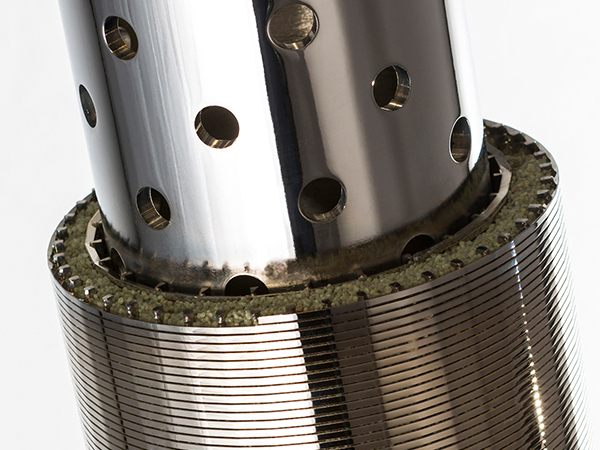 Sand control technology of wire wrapped liner pipe
February 27, 2018
Wedge wire filter tank sieve plate is a metal mesh structural elements for screening and filtering. It is widely used in many industries, filtration, dehydration, removing mud and other operations. It has high strength, rigidity and load capacity, can be made into various shapes of rigid screening.
Our company has the most sophisticated processing equipment and the most advanced detection system. Precision is up to ± 0.05 mm, hole accuracy is up to ± 0.05 mm ,sieve slit is up to 0.1 mm minimum.
The Flat Wedge Wire Welded Screen Stainless Steel Sieve Curve Plate is  also known as the run down screen, side hill screen, DSM screen, Parabolic screen, curve screen and so on. The sieve bend screen could be custom made and designed according to the application. It is made by wrapping and welding stainless steel V-shapStainless Steel V-wire curved bend shape wedge wire screen plateed profile wire cylindrically around support rods under automatic wire screen machine. Each profile wire and support rod is welded by resistance welding. It is used in water well, oil well, gas wells and for environmental well completions. It made generally by stainless steel 304, 304L,316, 316L, 321 etc. We also produce special material according to the customer request. 
Product Features:
Smooth screen surface, easy to flow material
Uniform gap, to achieve efficient screening purposes
Unique processing technology makes it have high support strength
Can be produced according to the requirements of various shapes
High solid-liquid separation efficiency of curved sieve plate
Application areas: Chemical, petrochemical, environmental protection, sewage treatment, papermaking, seawater filtration, starch processing, sugar refining, solid-liquid separation, coal separation, ore screening
 Detailed Picture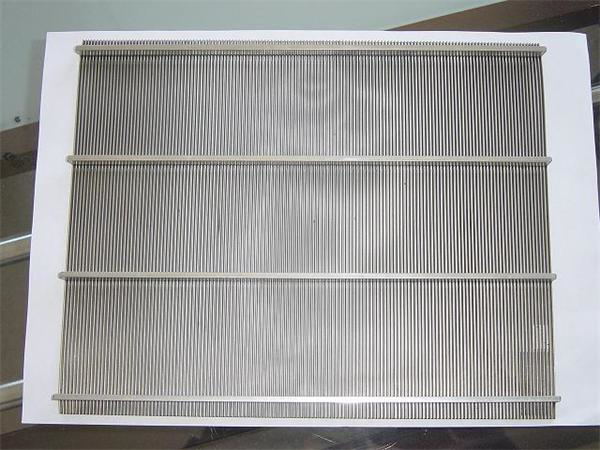 Application of wire filter tank sieve plate for beer filtration
Our products are widely used for wine-making, malting, paper-making, miningm crement-producing, food-processing,oil-refiningm painting as well as the industries of cigarete, sugar, foodstuff, noise-sliencer, environmental protection, agricultural machine, chemical industry and pharmacu industry.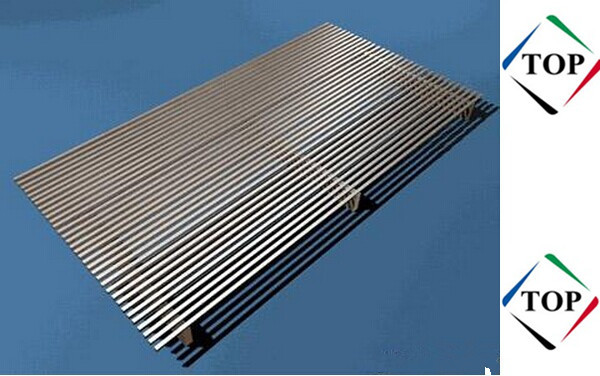 The specifications of the wire filter tank sieve plate for beer filtration:
Wire filter tank sieve plate

Material:
Low carton, low carton galvanized steel (LCG), steel treated with plastic spraying, stainless steel (304,316etc.)
Wedge Wire (mm):
Width : 1.50 1.80 2.30 3.00 3.30 3.70
Height : 2.20 2.50 2.70 3.60 4.30 4.70 5.60 6.30 7.00
Support Rod (mm):
Width : 2.30 3.00 3.30 3.70
Height : 2.70 3.60 4.70 5.60 6.30
Width:
from 1 inch —–45 inch.
Length:
Max 6 meters.
Slot size
Slot size
Radian:
15º,30º,45º as your request
Advantage of wire filter tank sieve plate for beer filtration
Flat surface.
Excellent filtering performance.
Accurate distance between supporting profile.
Welded production process for solid and strong structure.
Good mechanical properties.
High strength.
High load capacity.
Corrosion and rust resistance.
Temperature resistance.
Chemical stability.