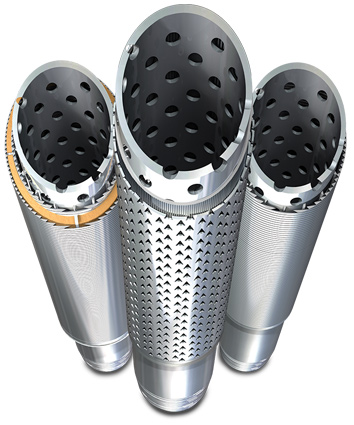 Oil well sand control screen
July 9, 2018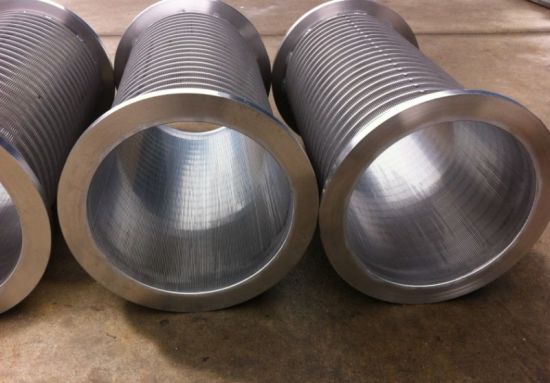 Wedge Wire Filtration Elements,Wedge-wire screens
August 21, 2018
wire-wrapped screens are used for deep wells with stand-alone completions in well sorted formations or in combination with gravel pack completions. We have heavy duty, high flow and full stainless designs for maximum well life and yield.
Key-stone shaped slot pattern, low risk to plugging, easy to clean
Superior resistant to corrosion, long lifespan in applications
Optimized design for perforation, all welded structure, high mechanical strength which is competitive with casing of the same size.
Minimum slot opening: 0.004 inch, which can satisfy the most of well-competition requirements.
High flow area.
The technicality is mature, and has good adaptability.
Product description:
Material for wire: stainless steel 316L or nickel alloy 825;
Material for base pipe: upon request;
Wire width: 0.090 in. (2.286mm);
Slot depth: 0.100 in. (2.54mm);
Slot opening: from 50 micron up to 2000 micron.
Filter Construction
Round wires form the ribs, while the diameter and number are specified by the strength required and size of screen. Keystone-shaped wire is used for the wrap wires, which are helically wrapped around the preset vertical rib wires. Each point of contact is welded using a proprietary Halliburton procedure. Wrapping is accurately controlled—resulting in a uniform, precise gauge. The keystone shape of the wrap wire forms "V" shaped openings between wraps. This shape opening provides self-cleaning action and greatly reduces flow friction. Smaller particles can easily pass through the continuous slot while larger ones are held out without inhibiting the total inlet area.