Pre-packed Water Well Screens
August 14, 2017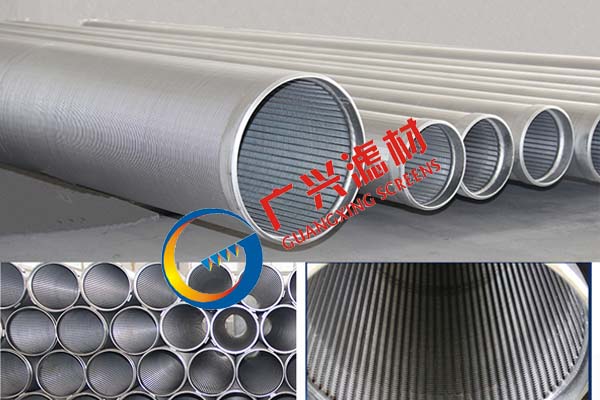 Wedge Wire screen
August 15, 2017
Bridge Water well screen slot pipes of this kind of screen are punched precisely in a flat sheet which then is rolled into a pipe. The sand and gravel can't easily block the slotbecause of the special bridge style design, and Bridge Slot Screens has great mechanical strength and water entering capacity.
The high density bridge slotted screen has a high open area and a precise slot opening to work with any gravel size or direct in medium sandstone reservoirs. The result is reliable and cost effective solution for sand free production in any deep water well.
Bridge Water well screen slot pipes Sizes
•OD:from 4 in to 80 in
•WT from 3 mm / 0.12 in. to 10mm / 0.4 in.
•lengths up to 6m
Bridge Water well screen slot pipes material
All types of steel such as carbon steel, galvanized steel, coated steel and stainless steel types 304, 304L, 316, 316L & 430, for example.
Features of the bridge slot water well screen tubes:
1.high strength well screen
2.thin weight
3. long usage time bridge slot screen
4.easier operation to save more time
5.low cost screen pipe
Uses of Bridge Water well screen slot pipes,Bridge slotted screens
This type of bridge slot screen pipe is used in projects of water wells, mining & Mineral Processing, municipal water supply, refining & petrochemical, water treatment, architecture and construction, etc.