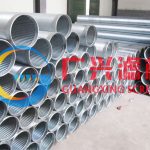 Stainless Steel Well Screen Materials A Dynamic Study
September 30, 2023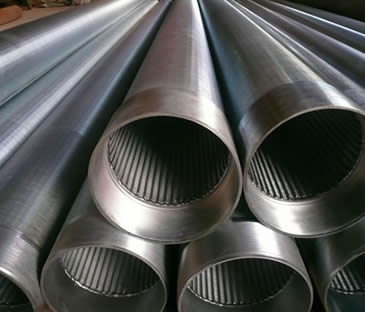 What is Wedge Wire Screen ? Wedge Wire Screen for Oil ,Gas ,Screen
October 6, 2023
A wedge wire screen filter nozzle is a type of filtration device commonly used in various water treatment, fuel processing, and chemical manufacturing processes. It is designed to handle large flow capacities and effectively screen out sediments and particulates.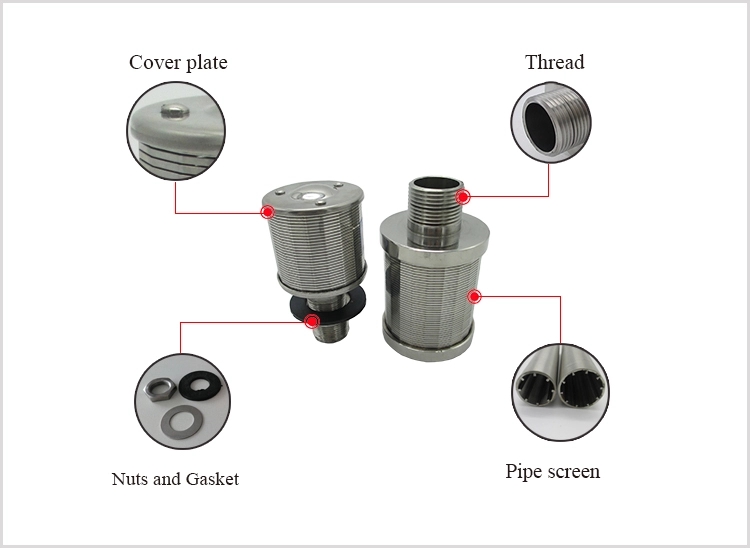 Wedge Wire Screen Filter Nozzle Material: 304, 306L, 321, 2205, 904L, 2507,Hastelloy C27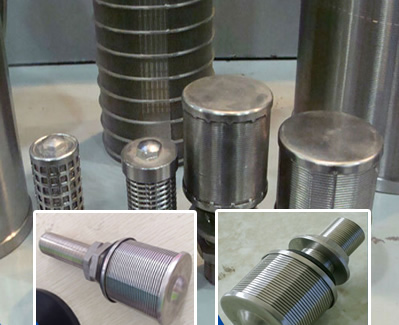 Advantage:
High strength;
Good resistance to abrasion and corrosion;
High rigidity;
Good in filtration and fluidity;
Flat panel surface;
Fairly well precision and roundness;
Long work time;
Easy to clean and back wash;
Uniform gap.
Use:
The wedge wire structure nozzle strainers / sand filter nozzle with thread coupling can be fixed on the filtering equipment for the filteration of water petrol resin and other medium. Also it can be used in the water treatment, water softhening, conversion of sea water into fresh water, the filter of food chemistry.
Small systems may be built moduarly from off-the-shelf components requiring minimal customization.
No.
Type
 Ton
Slot Opening
 Size
0.2-0.25mm slot opening Area of through-flow mm2(reference)
D
L1
L
M
1
SH45-1-C
0.5
0.2-0.5
45
45
95
24
500
2
SH53-2-B
1
0.2-0.5
53
45
100
24
570
3
SH53-2-C
1.5
0.2-0.5
53
50
110
32
700
4
SH57-3-B
2
0.2-0.5
57
45
110
32
600
5
SH70-4-B
3
0.2-0.5
70
55
120
32
1000
No.
Slot
Dimension
Flow area/mm2 (Slot: 0.2mm)
D
H
L
M
L1
1
0.2-0.5
45
30
180
25
According to custom's request
330
2
45
40
190
25
450
3
53
40
190
30
500
4
53
50
200
30
630
5
53
40
235
32
500
6
57
40
190
32
605
7
57
50
200
32
750
Design Features
Filter nozzles typically consist of a wedge wire screen attached to a stem or pipe. The design of the wedge wire screen incorporates a series of V-shaped profiles, which are resistant to clogging and are easy to clean.
Here are some of the key features of a wedge wire screen filter nozzle:
Profile Wire: The screen is made of profile wire (also known as wedge wire), which creates non-clogging slots for filtration. This allows for a consistent, reliable flow of fluids.
Support Rods: The profile wires are supported by rods, which provide structural strength to the screen. The arrangement of these rods determines the direction of flow — either outside to inside (flow from the exterior of the screen towards the interior) or inside to outside.
Slot Size: The size of the slots in the screen can be customized to suit different applications. Smaller slots will filter out finer particles but may reduce the flow rate.
Materials: Wedge wire screen filter nozzles are often made of stainless steel due to its excellent corrosion resistance, but they can also be made from other materials depending on the application's requirements.
Applications
Wedge wire screen filter nozzles are used in a wide variety of applications, including:
Water and Wastewater Treatment: They are used in sand filters and carbon filters to separate solids from liquids.
Power Generation: In power plants, they can be used in condensate polishers and ion exchange systems.
Petrochemical Industry: They are used in oil and gas filtration systems to remove impurities.
Food and Beverage Industry: They are used in filtering processes to ensure product purity.
Advantages
Wedge wire screen filter nozzles offer several advantages:
High Strength: They are able to withstand high pressures and loads, making them suitable for demanding applications.
Non-Clogging: The V-shaped profile wire design allows for easy backwashing and reduces the risk of clogging.
High Filtration Accuracy: They provide precise filtration control, which is vital for maintaining product quality in various industries.
Long Service Life: Made of durable materials like stainless steel, these nozzles are resistant to corrosion and wear, ensuring a long service life.
In conclusion, wedge wire screen filter nozzles are an essential component in various industrial sectors due to their high strength, non-clogging design, high filtration accuracy, and long service life.
Wedgewire Screen Water Strainers

This kind of metal wire screen filter strainers enjoy the following features:
•Non-clogging surface .
•Large open area .
•Low pressure drop .
•Hydraulic efficiency .
•High flow rates .
•Mechanical strength .
•Abrasion-resistant .
•Easy cleaning
Application:
•Separating , filtering
•Dewatering
•Classifying
•Straining , drying .
•Water intake
Material:
AISI304/316/316L,Galvanized low carton.
Wedge Wire (mm):
Width : 1.50 1.80 2.30 3.00 3.30 3.70
Height : 2.20 2.50 2.70 3.60 4.30 4.70 5.60 6.30 7.00
Support Rod (mm):
Width : 2.30 3.00 3.30 3.70
Height : 2.70 3.60 4.70 5.60 6.30
Round : 2.50mm — 6.0mm
Slot Size
0.10 — 6.00mm ,also can be customized as your request.
Length
Max 6 meters.
Diameter
25mm — 1200mm.
Note: Other specifications can be customized according to your requirement.