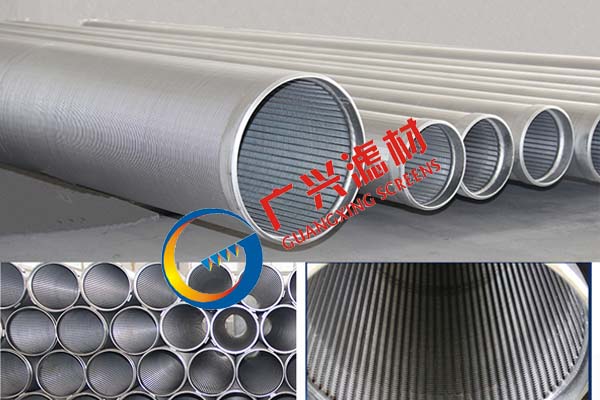 Wedge Wire screen
August 15, 2017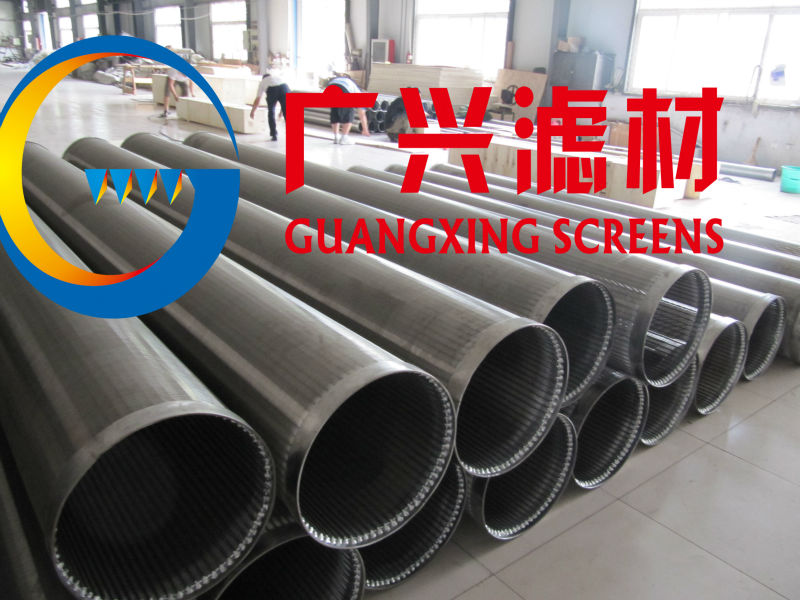 Wire wrapped Johnson well screens,Johnson continuous slot screens
August 16, 2017
Introduction of Continuous wire wrap stainless steel screens
1.water well screen consist of V-shape profile wire and the longitudinal support rods.
2. The Veeshape section plane of water well screen can avoid blockage , and make sure  of the  unimpeded water.
3. Each intersecting point of wires of water well screen is fusion welded , so it has  sturdy  construction and good mechanical property.
4. The slot can change according to the real condition of the earth.
5. The consecutive slot of our water well screen have more open area, and  it can  reduce  the  speed of the water entering to avoid the san entering the scree under the great pressure so it can  filter sand better.
Specification (wedge wire):
Width(mm): 1.50 1.80 2.30 3.00 3.30 3.70
Height(mm): 2.20 2.50 2.70 3.60 4.30 4.70 5.60 6.30 7.00
Specification (support rod): Width(mm): 2.30 3.00 3.30 3.70
Height(mm): 2.70 3.60 4.70 5.60 6.30
Round: From 2.50mm to 6.0mm
Slot size: 0.10, 0.15, 0.20, 0.25, 0.30… 6.00mm also achieved upon request.
Material: galvanized low carton (LCG), stainless steel (304,316 etc.)
Diameter: from 25mm to 1200mm.
Length: up to 6 meters
Specfication of Continuous slot Johnson well screen
SIZE
(INCH)
O.D
(MM)
SLOT
(INCH)
LENGTH
(M)
COLLAPSE
STRENGTH
(PSI)
TENSILE
WEIGHT
(TON)
WIRE SIZE
(MM)
RODS
(MM)
4
117
0.040
3
395
6
2.2*3.0
3.8MM/22
4
114.3
0.040
3
395
6
2.3*3.0
3.8MM/22
6
168.3
0.040
3
252
8
2.3*3.5
3.8MM/32
8
219.1
0.010
3
399
10.5
3.0*5.0
3.8MM/48
8
219.1
0.020
3
370
10.5
3.0*5.0
3.8MM/48
8
219.1
0.040
3
323
10.5
3.0*5.0
3.8MM/48
10
273.1
0.010
3
206
11
3.0*5.0
3.8MM/50
10
273.1
0.020
3
191
11
3.0*5.0
3.8MM/50
10
273.1
0.040
3
167
11
3.0*5.0
3.8MM/50