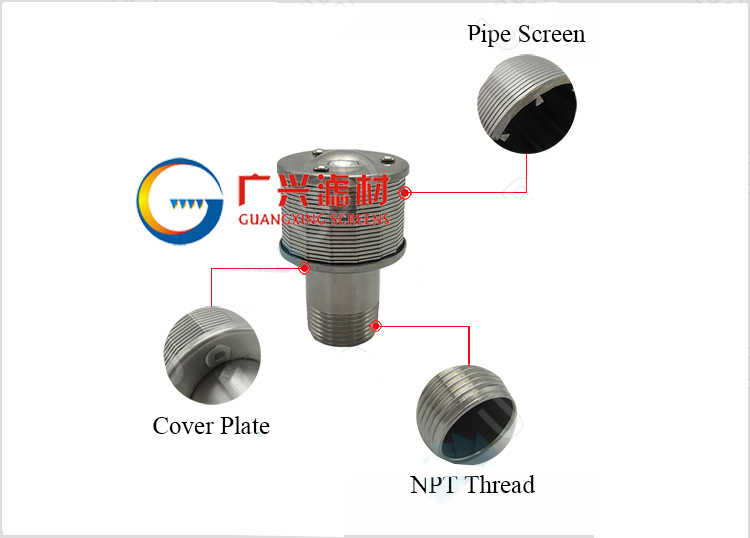 specifications of water filter nozzle and its applications
September 20, 2017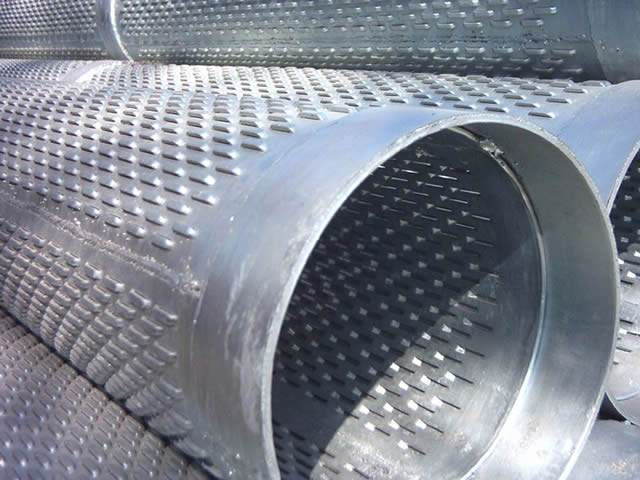 Slotted Bridge Water Well Screen Pipes
September 27, 2017
1.The Johnson wedge wire screen is used throughout the world for water, oil, and gas wells, and for environmental well completions. It is the dominant screen type used in the water well industry.
2.This type of screen made up of rods and warp.the rod can be round wire,triangular wire and trapezoid wire.
3.The wire is welded to the rods and produces a rigid unit that has high strength and minimum weight.
4.The warp is triangular wire(v-shape wire).The water well screens have structure and high open area;as well as accurate slot dimension.
5.Johnson.Wedge wire screen have heat -resising, anti-corrosive,good machine capability,last long, safety and reliability and so on.
Technical Parameters Johnson screen type wedge wrapped wire screen
Specification (wedge wire)

Width(mm): 1.50 1 80 2 30 3 00 3 30 3 70 Helght(mm): 2.20 2.50 270 3.60 4.30 4.70 5.60 6.30 7.00

Specification (support rod)

Width(mm): 2 30 3 00 3 30 3.70 Height(mm): 2 70 3 60 4.70 5 60 6 30 Round: From 2 50mm to 6 0mm

Note: other specifications available as per request

Slot size

0 10. 0 15. 0 20. 0 25. 0 30…… 6 00mm also achieved upon request

Material

Stainless steel (304.316. 2205. 904L, hastelloy. Inconel and Monel, etc.)

Length

Up to 6 meters.

Diameter

From 25mm to 1200mm .

End connection

Plain beveled ends, flanged or threaded couplings

Standard tolerances

Diameter

o<300mm. ±2mm; 0>3OOmm ±2 5mm

Length

0<3OOmm. ±2mm; 0>3OOmm ±4mm

Slot opening

±0 030mm. Max deviation ±0 100mm

Screen height

±0 4mm-lmm
applications of Johnson screen type wedge wrapped wire screen:
1.used in filtration & straining equipment
2.During regeneration
3.Support grid assemblies
4.Used for water well