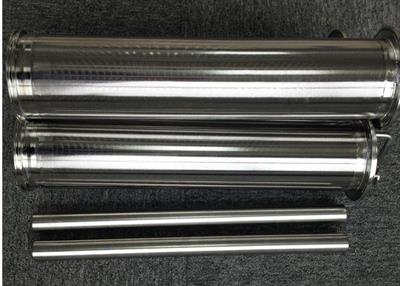 Welded Wedge Wire Candle Filter,Candle filters
May 31, 2018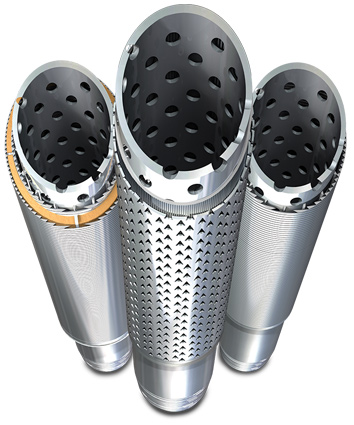 Oil well sand control screen
July 9, 2018
Wedge wire nozzle with high strength and durability is mainly made of high quality stainless steel, including single wedge wire nozzle and double wedge wire nozzle. And the single wedge wire nozzle has plate type and long hand type for choice. With high filtering efficiency, corrosion resistance, temperature resistance and easy installation, wedge wire nozzle has a wide range of water treatment and other industrial applications for filtering and screening. Besides, several wedge wire nozzles can be used together as collectors at the bottom of vessels.Nozzles are installed in a vessel orifice plate. Typical configuration has a stem projecting through each orifice and secured with a nut and washer. Screens are manufactured to suit customer requirements and are not restricted in size by length or diameter. Typical screens are fabricated with a blind cap on one end and washer fixed with a threaded stem on the other end.
Wedge wire nozzle is made from stainless steel material or other alloy material. The wedge wire nozzle features non-clogging, high filtering efficiency and economical. It has a wide range of applications in water treatment applications. The different wedge wire sizes and slot sizes can suit different class filtration. Continuous slot design make it high efficiency and long service life.
Material
Low carbon steel wire, high-manganese steel wire, stainless steel wire SS304,304L, 316, 316L, 2205 austenitic stainless steel, Hastelloy, etc.

Type of wedge wire nozzle
According to different applications, the wedge wire nozzle can be divided into two main types, you can choose them according to your requirements.
Long handle wedge wire nozzle
Single wedge wire nozzle.
Double wedge wire nozzle.
appications of single wedge wire filter nozzle, Filter Nozzle Screen For Water Treatment
wedge wire filter nozzle are effective in a wide range of water treatment and other industrial applications for filtering and screening. Such as, under drain media retention elements, flow distributors in demineralizers, water softeners in pressure and gravity sand filters.
Except for filtering and screening applications, wedge wire nozzles have other applications. Just install several nozzles uniformly to be used as collectors at the bottom of the vessels.