V-shape profile wire water filter pipe
February 17, 2018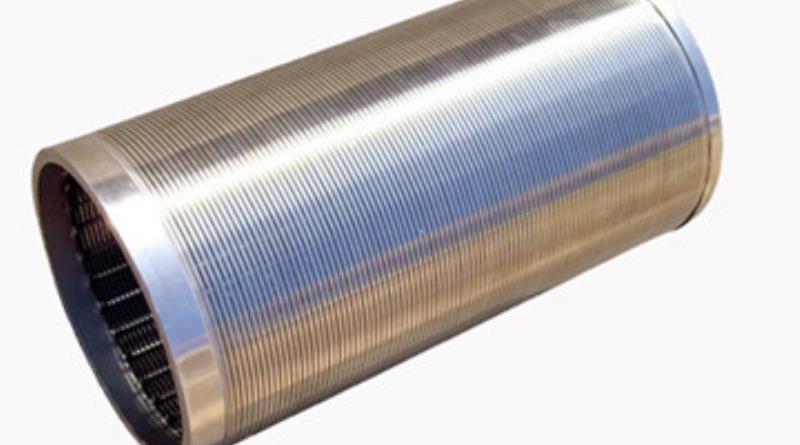 welded continuous slot wedge wire screens
February 21, 2018
Wedge wire is a welded steel structure, mainly used for filtration, separation and retention media.
It consists of surface profiles, usually V-shaped, that are resistance welded onto support profiles. The distance between the surface profiles is controlled very accurately, as it forms the slot through which the filtrate flows.
In case of V-shaped surface profiles conical slots are created (as shown on figure).
Wedge Wire

Width(mm): 1.50 1.80 2.30 3.00 3.30 3.70

Height(mm): 2.20 2.50 2.70 3.60 4.30 4.70 5.60 6.30 7.00

Support Rod

Width(mm): 2.30 3.00 3.30 3.70

Height(mm): 2.70 3.60 4.70 5.60 6.30

Round: From 2.50mm to 6.0mm

Note

other specifications available as per request

Slot Size

0.10, 0.15, 0.20, 0.25, 0.30…… 6.00mm also achieved upon request.

Material

galvanized low carton (LCG), stainless steel (304,316 etc.)

Length

up to 6 meters.

Diameter

from 25mm to 1200mm.

End

Connection

Plain beveled ends, flanged or threaded couplings

Application

water wells, mining & Mineral Processing, municipal water supply, refining & petrochemical, water treatment, architecture and construction, etc.
Efficiently removes surface water
Non-clogging: the continuous slot formed by the V-shaped surface wires ensures a two-point contact between the particles and the slot, which minimizes clogging.
High-precision slot sizes: precise slot sizes are available to meet customer´s requirements.
Surface filtration: the V-shaped surface wires allow easy cleaning by mechanical scraping or back flushing.
Low pressure-drop
Strong construction: for most applications, the wedge wire screen is self-supporting, because of the welding at each intersection.
Shoulder and median barrier drains
Inlet system across driveways
Pedestrian thoroughfares, malls and bicycle paths
Ground-level floors with drainage requirements
Parking lots and other continuous paved surfaces
Sidelines of playing fields and stadiums