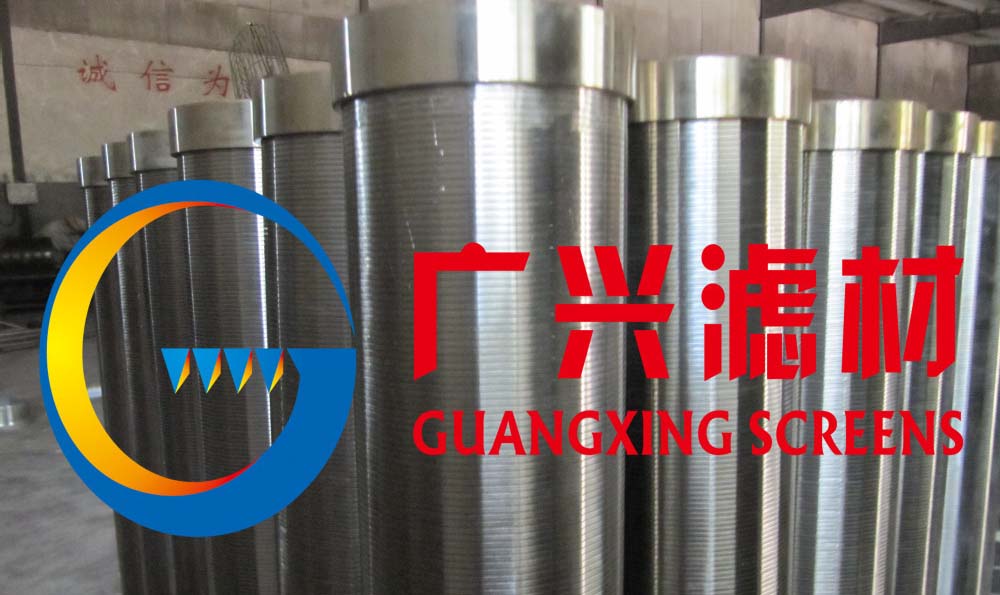 stainless steel Johnson Screens, Vee-Wire continuous slot screen
November 17, 2017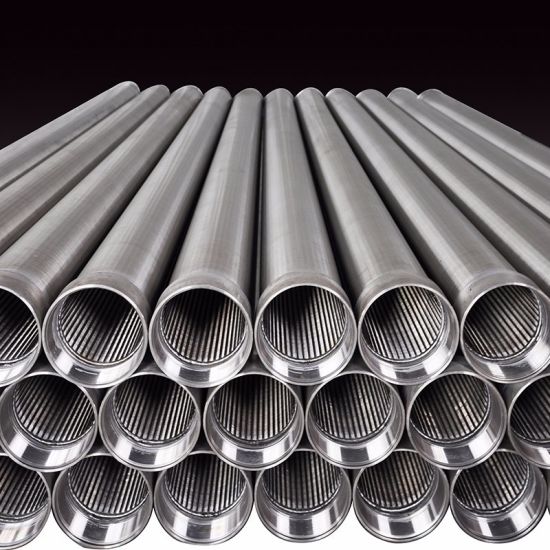 Well screen selection & Drilling methodology
November 21, 2017
Water Well Screens offers stainless steel screens and casings including accessories and cleaning chemicals for municipal and industrial wells. For real estate, agricultural and environmental applications, Water Well's offering also includes PVC-based products.
Screen design is the most critical factor for the efficiency of a successful well. The following criteria should be considered to enable the correct screen to be selected:
Mechanical strength
Selected Screen must be resistant to: • Tensile forces relating to supporting its own weight in the whole screen/ casing installation.
• Radial compressive forces created by the formation, which will be higher on completion of well development.
Slotted Wedge Wire Screen Pipe materials: 304, 316L stainless steel wire.
Slotted Wedge Wire Screen Pipe is created by wrapping a profile wire cylindrical
around longitudinal placed support rods.
All wires and rods are resistance welded at each point of contact.
Characteristics: The welded stainless steel wire wrapped pipe screen is made up of rods and profile wire. The rod can be round wire, triangular wire or trapezoid wire. The profile wire is triangular wire (V-shaped wire). This type of pipe screen has a structure and high open area, as well as accurate slot dimension. At the same time, stainless steel pipe screen has heat-resisting, anti-corrosive, good machine capability, last long, safety and reliability and so on characteristics. It can be used in many kinds of medium filtering.
Unlike any other type of screen, Johnson Screens has a unique design consisting in a series of stainless steel support rods around which a continuous length of wire is wrapped.
Each intersection of wire and rod is automatically welded, making a very strong cage-like cylinder with one continuous slot spiralling along its full length.
johnson continuous slot pipe based water well screens
Wire Size
Width(mm): 1.50 1.80 2.30 3.00 3.30 3.70
Height(mm): 2.20 2.50 2.70 3.60 4.30 4.70 5.60 6.30
Support Rods
Width(mm): 2.30 3.00 3.30 3.70
Height(mm): 2.70 3.60 4.70 5.60 6.30
Round: From 2.50mm to 6.0mm
Note: other wires and rods available upon request
Slot size
0.10, 0.15, 0.20, 0.25, 0.30…… 6.00mm also achieved upon request.
Material:
Low carton, low carton galvanized steel (LCG), stainless steel (304,316 etc.)
Length
Lengths up to 6 meters.
Diameter
ranging from 25mm to 800mm.
End connection
Plain beveled ends for butt welding or threaded
Pipe based screen combines the hydraulic efficiency of a continuous slot screen with the strength of a pipe. This pipe strength allows smaller wrap wires to be used, yielding greater open area. Longitudinal support rods direct inflow to the nearest pipe perforation. Screen and pipe are welded together to make a rugged, reliable unit for deep vertical wells and long, horizontal remediation of supply wells. Fittings are available to meet most well design and installation requirements.
The pipe based screen is recommended when high collapse resistance is required and when the screens' length generates a high longitudinal constraint. The pipe strength allows smaller wrap wires to be used, yielding greater open area.
Base pipes can be manufactured using stainless steel grades or API 5CT carbon steel casing. Johnson Screens uses prime pipe, thoroughly cleaned and de-burred after perforating.
Diameters for pipe based screens range from in. 1.5 in. / 38 mm to 18 in. / 457 mm.
Advantages of johnson continuous slot pipe based water well screens
continuous slot opening significantly increases the available open area, thus providing greater access to the water bearing zone.
· A "V"shaped profile wire avoids clogging and ensures an uninterrupted flow.
· V-wire welded screens have a robust structure and large open area, as well as accurate slot dimension.
· V-wire welded water well screens have the features of easy backwashing, long service life, high safety and reliability and competitive price.
Package details:
Each screen casings will be packaged with bubble bag and then in container at factory to avoid damage during transporation .Each screens are clearly marked with:
Client name
Material
Batch number
Product name and sizes
johnson screens distributors
johnson screens products
johnson screens inc
johnson screens groundwater and wells
johnson well screen slot size
stainless steel well screen price
johnson pvc well screen
well screen slot size table