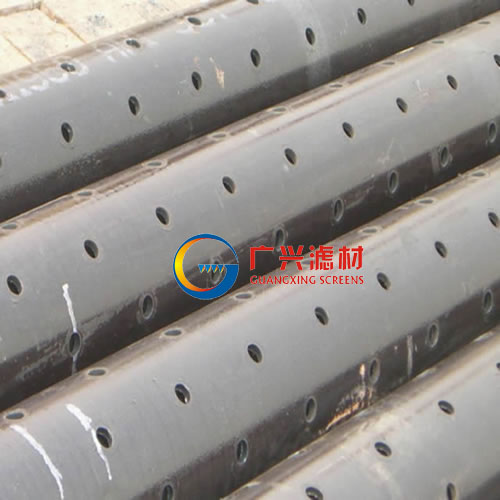 Water Well screen Perforated Casing pipe for drilling wells
November 8, 2017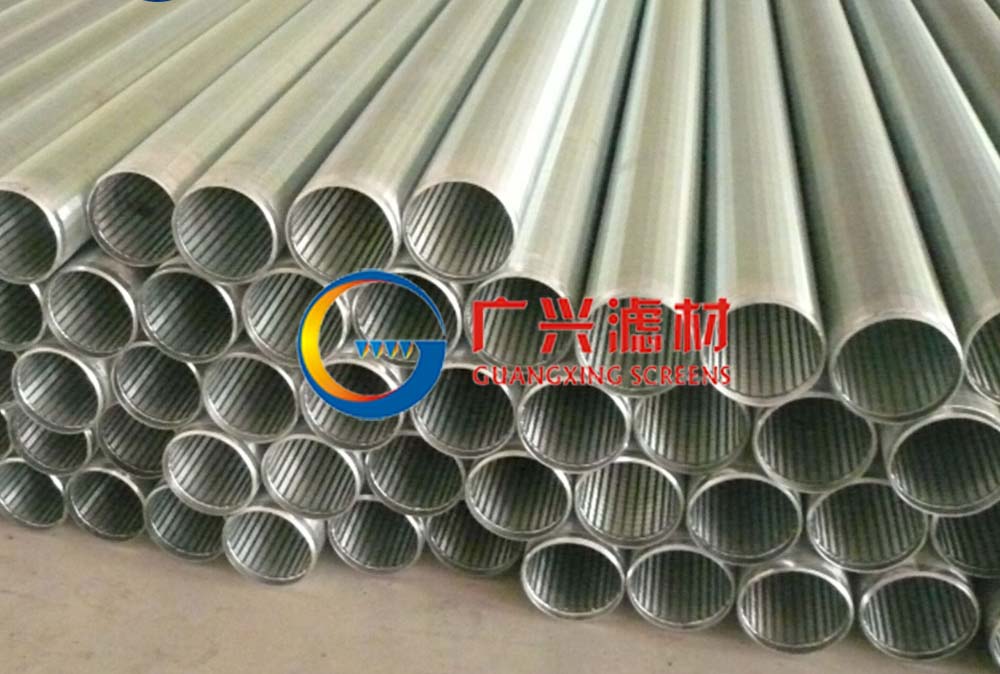 Pipe Based Water Well Screens
November 11, 2017
A gravel pack is simply a downhole filter designed to prevent the production of unwanted formation sand. The formation sand is held in place by properly sized gravel pack sand that, in turn, is held in place with a properly-sized screen. To determine what size gravel-pack sand is required, samples of the formation sand must be evaluated to determine the median grain size diameter and grain size distribution.The quality of the sand used is as important as the proper sizing. The American Petroleum Institute (API) has set forth the minimum specifications desirable for gravel-pack sand in API RP 58, Testing Sand Used in Gravel-Packing Operations.
Well screen designs should incorporate the following features:
1

Minimum entrance velocity.

2

Maximum open area of screen.

3

Correct design of slots to minimize blockages.

4

Slot size should match aquifer or gravel pack medium.

5

Screen material should be corrosion resistant.

6

Screen should allow for periodic maintenance.
Gravel packs should include the following design features:
1Give lowest possible resistance to permeation.
2Offer low entrance velocities.
3Sand free operation after development.
4Be resistant to chemical attack and have an efficient service life.
The gravel pack should ensure that the completed well operates free of sand; thus the particle size of the pack depends upon the particle size of the aquifer. Gravel pack design should be guided by standard sieve analysis.
It is evident from the variety of claims made for well screens and gravel packs that further research is necessary. It is suggested that the following points need further investigation:
•. Design consideration of screen resistance to chemical attack.
•. Improved design of nonblocking opening.
•. Best type of gravel and optimum thickness of the pack.
•. Head loss through the screen and pack.
Guangxing provide the products below:
bridge slot screen
wedge wire screen
johnson screen
Vee-Wire gravity screen
stainless steel rod base screen
Vee wire screen for starch
rotary drum screen for sugar
rotary sieve
sieve bend screen
coanda screen
johnson passive intake screen
johnson vee-pack screen
stainless steel Muni-Pak screen
sidehill screen
Screw Press Baskets
wedge wire trommel screen
wedge wire screens for solids separation
wedge wire screen flat panel